Policy Press eJournal Articles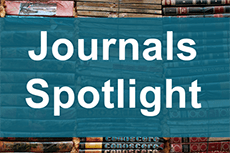 Studying Social Work? Policy Press are celebrating Social Work Week with free access to a collection of eJournal articles through their Social Work Collection which focus on social justice and global support. These articles are available available throughout March. These article come from:
Policy Press regularly gives free access to a selection of their eJournal articles over Social Science areas of interest through their Editor's Choice and Sample Issues. When you visit the issue pages of an eJournal watch out for the image tags showing you which ones are Free Content or Open Access. You can find the latest ones on their Free Journal Articles page. In addition you will find on the page a current selection focusing on International Women's Day topics based on this year's theme Choose to Challenge also accessible during March.
You will find all of Policy Press's eJournals through our Databases A-Z listing under IngentaConnect.