New Books for January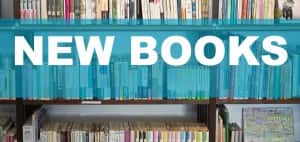 We've added the January print books and eBooks which have freshly arrived for Social Sciences onto our New Resources for School of Social Sciences Autumn-Winter 2020/21 list. You'll see we've add the eBook tag on so you can use the ice-cream shaped filter cone to focus on the eBooks in your area of study.
Highlights from the items we've  added recently include:
The Pimping of Prostitution: Abolishing the Sex Work Myth by Julie Bindel (Criminology)
Closing the Reading Gap by Alex Quigley (Childhood Studies)
Promoting Young People's Wellbeing Through Empowerment and Agency: a Critical Framework for Practice by Lucy Maynard and Kaz Stuart (Community and Youth Work)
Social Divisions and Later Life: Difference, Diversity and Inequality by C. J. Gilleard and Paul Higgs (Health and Social Care)
Good Policing: Trust, Legitimacy and Authority by J.M. Hough (Professional Policing)
Social Work Practice in the Criminal Justice System by George T. Patterson (Social Work)
Policy Making in Britain: an Introduction by Peter Dorey (Sociology)
Don't forget you can use our Suggest a Book link to forward any suggestions for books/eBooks you'd like us to add to our collection.