Box of Broadcasts help videos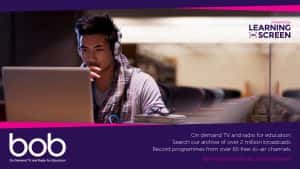 How are you getting on with using Box of Broadcasts?
Isn't it a brilliant resource?!
For anyone who hasn't discovered it yet, Box of Broadcasts (often know as BoB) is an on-demand TV & radio streaming service. The University Library subscribes to this resources so that our staff and students have access to BoB's archive. It also gives the ability to record upcoming programmess over 65 free-to-air channels from the UK and beyond.
This series of short videos will help you get the most out of this resource for your studies and research:
Get stuck in and log into Box of Broadcasts now!