Calling all illustrators – Kate Greenaway medal 2021 longlist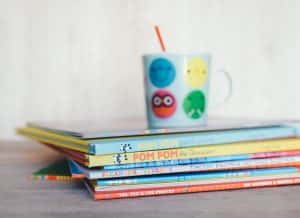 The CILIP Kate Greenaway Medal was established in 1955, for distinguished illustration in a book for children. It is named after the popular and highly influential nineteenth century artist known for her fine children's illustrations and designs. Awarded annually, the Medal is the only prize in the UK to solely reward outstanding illustration in a children's book. Previous winners include Levi Pinfold, Raymond Briggs, Shirley Hughes, former Children's Laureates Quentin Blake and Anthony Brown, and current Children's Laureate Chris Riddell. The medal is awarded by CILIP: the Chartered Institute of Library and Information Professionals (CILIP).
Each spring the arrival of the longlist for the CILIP Carnegie and Kate Greenaway Medals, the oldest children's book awards in the UK, causes a flurry of excitement within the literary world. There are the familiar names whose continued success year-on-year reflects their outstanding talent, as well as names that have burst through for the first time. Every year brings with it a different balance, but always a wonderful selection that will stimulate minds, imagination and conversation.
This year, the longlist of 40 (20 per medal) was whittled down from a list of nominated books, each diligently read by a volunteer judging panel. It is a vast undertaking, but one which the judges do with pride. The extensive nomination list is testament to the strong state of children's publishing. You can check out the 2021 longlists online, and the judges hope you enjoy them as much as they did.
The shortlists for the 2021 CILIP Carnegie and Kate Greenaway Medals will be announced on Thursday 18th March, with the winners will be announced on 16th June. For more information on this year's longlisted books, visit the CILIP web site.