Online photographic exhibition of 20th century family life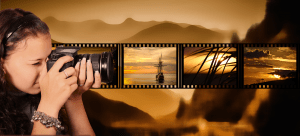 Explore this intriguing online photographic exhibition which looks back at the 20th century as a Century of Change.
The exhibition explores different family concepts and discourses, zooming in on important events which have shaped our homes and lives.
The exhibition is broken down into different topics, so you can choose the subjects you have more interest in:
Laws and regulations
The weight of war
Kith and kin
Changing roles
The century of the child
The chosen family
Memories of a lifetime
If this has whetted your appetite to research into 20th century photography, the University Library has extensive book collections – dive right in!