Gormley's Field for the British Isles – coming to Sunderland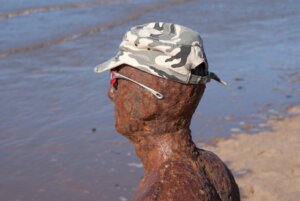 Field for the British Isles by Antony Gormley, creator of the Angel of the North, will be on display at Northern Gallery for Contemporary Art (NGCA) at National Glass Centre from July until September this year.
The monumental installation comprises 40,000 small clay figures. The artwork will be on loan from the prestigious Arts Council Collection, an important national loan collection of modern and contemporary British Art. Sunderland Culture is part of the Collection's National Partners Programme which supports regional galleries and museums to present and curate exhibitions drawn from the Collection.
If you're want to know more about Antony Gormley and his work, or to read up about him before visiting this exciting exhibition, explore our library collections about him.
We'd like to expand our ebook collection, so if there are any books about Gormley that you'd like us to see if we can purchase as ebooks, please send us your suggestions.
[Information sourced from Sunderland Culture]