Online photographic resources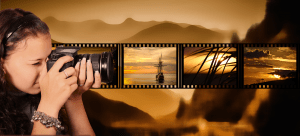 All photographers appreciate that you can use a wide range of visual and written sources to inform both your practical and written work. Here are a collection of resources for you to explore.
Cian Oba-Smith, an Irish-Nigerian photographer, is currently featuring in an online exhibition 'A Quiet Prayer' until 7th March, portraying the pandemic's effect on the most vulnerable in our society.
Grace Robertson was a pioneer of documentary photography – she was interviewed as part of an oral history project about photographers.
Olive Edis was the first female war photographer and the Art UK have curated five of her artworks on their web site.