New Social Science Books and eBooks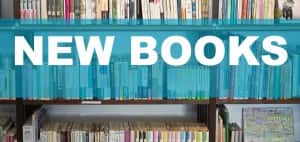 We've just added the November and December new books and eBooks  to our Social Sciences collection and onto our New Resources for School of Social Sciences list. Highlights from these two months include:
Feminists Researching Gendered Childhoods: generative entanglements by Kelly H Robinson and Jayne Osgood (Childhood Studies)
Youth Sociology by Alan France, Julia Coffey, Catherine Waite and Steven Roberts (Community and Youth Work)
Reimagining Rehabilitation: Beyond the Individual by Lol Burke, Fergus McNeill and Steve Collett (Criminology)
When Misfortune Becomes Injustice: Evolving Human Rights Struggles for Health and Social Equality by Alicia Ely Yamin (Health and Social Care)
Handbook of Victims and Victomology by Sandra Walklate (Professional Policing)
Social Work Law by Alison Brammer 5th edn (Social Work)
Gender: a Graphic Guide by Meg-John Barker and Jules Scheele (Sociology)
across our the Social Sciences subject areas. All the eBooks have been tagged so you can use the Filter List feature to find the electronic material.