Dance Research – let's explore this journal online!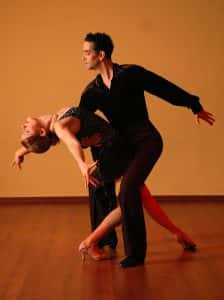 Calling all dance and performing arts students and staff!
Are you one for making New Year's Resolutions? Whether you are or not, now is a great time to explore the gems that are available through the library's online subscriptions.
'Dance Research' is the journal of the Society for Dance Research. It is key for those interested in the study and practice of dance. The journal includes research from contemporary and historical perspectives, and engages readers in current debates within the field.
Here at Sunderland University Library we have access to 'Dance Research' from 1983 to up to the present day. All you need are your university login details and away you go! Recently published articles include:
The oral archive as a form of dance archive
Anthony Crickmay and the art of dance photography
Beyond the opera house: some Victorian ballet burlesques
Geographies of gender: social politics of the partner dance venue
Thinking strategically about dance making: an analysis of the structuring stage and the strategies choreographers use for varying dance works