Black History Month – follow up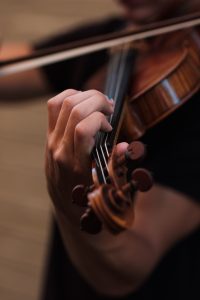 For this year's Black History Month, curator of classical music at The British Library, Johnathan Summers, chose to write a short piece about Eddie South who was a black American violinist. He explores Eddie's journey to become a jazz violinist. This blog post includes an archive recording of Eddie playing Hejre Kati.
Reading this short piece of writing may inspire you to research more into the subject touched on the blog. Here are some starting points for you in the library collections:
It's time to get reading! Consult our FAQs if you need any help accessing ebooks or chat with us on Library Talk.