The Wayback Machine: a free tool for fact checking and internet research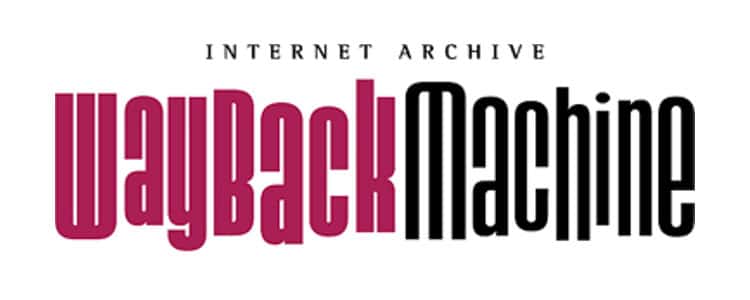 How many times have you clicked on a link or reference, only to get the message that the webpage no longer exists? This phenomenon, which is called 'link rot' or 'content drift' can be a major problem for scholars and legal researchers. The next time you get this error, you can try using something called the Wayback Machine to show you what a website looked like on a day in the past.
The Wayback Machine is a project from the non-profit Internet Archive (which also hosts a range of  historic digital materials like ebooks, films, music, software and more). The Wayback Machine has crawled and snapshotted websites since the late 1990's and makes them available to you.
Individuals and corporations update their websites regularly; removing old content and replacing it with new stuff. That's great for keeping up to date, but not so great for contemporary historians, media researchers, journalists trying to fact check things, and sociologists. Imagine in the year 2013 you needed a 2007 report commissioned by Gordon Brown's government on early childhood education. Gordon Brown's government put that report online but the subsequent David Cameron took that report down and replaced it with a different report. You could use the Wayback Machine to see whether there was a capture of the 2007 website which preserved that previous report. The whole episode also gives valuable insight into how governments use or ignore research.
Ready to get started? Here's a 5 minute video guide on what the Wayback Machine is, where to find it, and how to get started searching. Skip to 1:50 if you want to only see the demonstration