Sculpture – online interview with Gormley and Gayford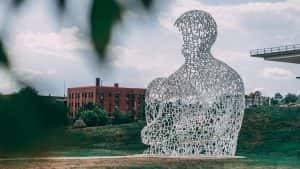 Watch this interesting conversation between sculptor Anthony Gormley and art critic Martin Gayford where they reflect on the power of sculpture and the human desire to create.
If you're interested in learning more about sculpture, explore the library's collection of books on this subject. Over 250 of these books are available electronically, so you can access them from the comfort of your own home.