Archive it!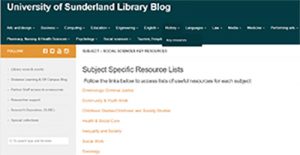 Are you studying BA Childhood Studies. Community and Youth Work or BA Integrated Degree Apprenticeship Social Work or BA Social Work or BSc Criminology, Health and Social Care, Professional Policing or Sociology or MSc Inequality and Society or MA Social Work? Then these archival resources from the UK Web Archive will be of interest to you.
The Legal Deposit Libraries – the Bodleian Library, British Library, Cambridge University Library, National Library of Scotland, National Library of Wales and Trinity College Dublin curate the UK Web Archive. The UK Web Archive gathers websites for the future and organises them into themes so these will be useful for your assignment, dissertation or project research:
Aging – Health and Social Care and Social Work.
Black and Asian Britain – Community and Youth Work and Sociology.
Children's Websites – Childhood Studies.
Gender Equality – Sociology.
Governing the Police – Criminology and Professional Policing.
LGBTQ+ Lives Online – Sociology.
Men's Issues – Health and Social Care, Sociology and Social Work.
Women's Issues – Sociology.
We have added these onto our Key Subject Resources for Social Sciences – essential lists that springboard you into important websites, online eJournals, Open Access journals and more.