eBook Academic Collection: Temporary Additional Resource
Your liaison librarian team has secured extra temporary resources to help you with your research and study whilst our physical collection is in lockdown.
Academic Collection is a selection of academic eBooks from Ebsco that are freely available to University staff and students whilst the library is closed.
Sign in with your University username and password.
You may browse the eBooks by category, selecting Health and Medicine for example gives access over 12,000 books. You may refine your search further by using the limiters on the left hand side of the screen.
Alternatively enter your search terms in the search box and again refine your search by using the filters on the left hand side or go to Advanced Search – the interface should be familiar as it is the same as library search.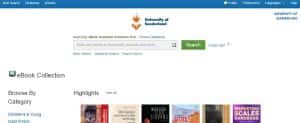 A list of all additional temporary resources available during the Covid-19 period can be found at:
https://library.sunderland.ac.uk/find-resources/covid19-resources/