Anti-racist resources from your library
A black box will get you nowhere. One of these books though… pic.twitter.com/aCArbcqvcJ

— Kate Ryan (@MsKateRyan) June 2, 2020
The recent killing of George Floyd by police in the United States and other instances of police brutality along with the statistics which show that black people are 4 times more likely to die from Covid-19 than white people have sent many of us searching for ways in which to understand racism and white supremacy in our lives, in ourselves, and in our culture. Others of us may have lived experiences of racism, which books may help reflect, represent, name and frame.
It's my hope that this list of resources you can access from your library will prove a good starting point. Many thinkers, academics, activists, artists and organisations have been sharing lists (like Anti-racism resources for white people by Sarah Sophie Flicker & Alyssa Klein or A list of recommended resources for supporting the Black Lives Matter movement) of books, articles and blog postings which have helped them to understand, name, and stand against racism. This list contains some of those suggestions with an emphasis on UK authors.  You'll find ebooks at the top of the list, as our print collections are off-limits for the duration of physical distancing. As our collection grows, this list will be updated.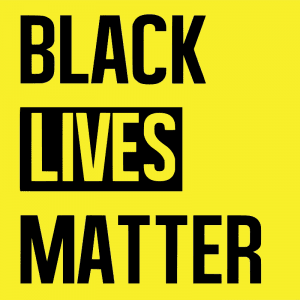 Print books only
Audiobooks currently on BBC Sounds
This Twitter Thread contains links to antiracism library research guides from universities around the world which link you up to wider reading lists, online resources, podcasts, films, journal articles, blog postings and organisations:
Please add your #Antiracism #libguides to this list:

— KDDK (@Kaetrena) June 3, 2020
Notice some good books missing from this blog posting? Have a look in the book catalogue first to see if we have it. If you have suggestions about which ebooks to buy, please fill in this form to request them. If you would like to include a title or link on this blog posting, leave it in the comments below.
The library and the publishing world have reproduced and reinforced racism in our work: publishing, buying and privileging white voices throughout time up to the present moment. Part of the library worker's role in fighting racism is to do better at finding, documenting, supporting, collecting and providing access to a more diverse range of voices.
Media students thinking about how this relates to their course of study might be interested in seeing the library's recently purchased books about racial representation on screen.