Kortext eTextbooks for Social Sciences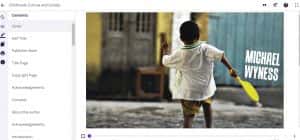 Thanks to our colleagues at Kortext there are a number of eTextbooks we've been able to get for Social Sciences which will be available until the end of June 2020.
As a student you can use up to 6 of the eBooks from each publisher. You just need to go our Kortext Additional Temporary e Text Books page. As you click on the link to the first eBook you select you will get a prompt to login with your university ID and password. Once you've done that you will be able to read the eTextbook and it will get added to your Bookshelf for you to access at any time. You'll be able to go back and use them again at Kortext. You can speed up your initial selection from the list by using the ice cream cone-shaped filter button on the top right-hand corner of the list. This filter option lets you select eBooks by module code or by subject.
We've created a quick video Using Kortext eTextbooks for Social Sciences to get you started.
Here are the titles we've been able to get for you:-
Bryman, Alan Social Research Methods
Craig, Gary Understanding 'Race' and Ethnicity: Theory, History, Policy, Practice
Heywood, Colin Childhood in Modern Europe
McAuliffe, Donna Interprofessional Ethics: Collaboration in the Social, Health and Human Services
Soni, Sangeeta Working with Diversity in Youth and Community Work
Thomas, Gary How to Do Your Research Project: A Guide for Students in Education and Applied Social Sciences
Wyness, Michael Childhood, Culture and Society: In a Global Context
Yin, Robert K. Case Study Research and Applications: Design and Methods
We are regularly requesting eTextbooks so do keep checking the list regularly. If you need any help using the eTextbooks you can contact us through our online library chat.