Online exhibitions – go and visit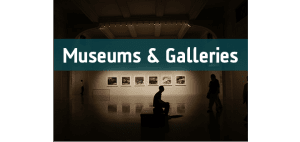 With galleries and museums being closed during the Covid-19 lockdown, you can go and visit exhibitions online. Many, many galleries are making exhibitions available online in many different ways – go and explore!
Our local Baltic gallery is hosting an online platform from 23rd April – 29th May 2020. This Transmissions series will commission artists to share their work within a DIY TV show format, with six weekly sessions.
National Museums Scotland have a series of online exhibits including Scottish inventions, Scotland's early silver and over 400 years of fashion history.
The Baltic have created a package which explores the work of artist Abel Rodriguez through photographs, film and texts. You can watch ABEL, a film portrait by Fernando Arias which follows Rodríguez and explores his life and practice"