Are you interested in dance and young children?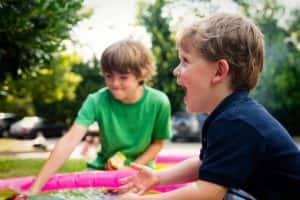 People Dancing, the foundation for community dance, make the following statement:
"The power of early years dance activity and the positive benefits on children and their families are being increasingly evidenced. The early years are some of the most important and creative years of a child's life, with movement and dance fundamental in the development of children."

[Source – People Dancing]
They have pooled a collection of learning, training and resources for  teachers, parents and families, and anyone, who works within early years and with young children, to develop their dance and movement practice. This includes blogs, videos and articles to inform you.