Return of Print Club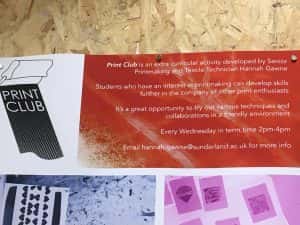 Print Club, the collaborative space to learn new printmaking skills, will return this Wednesday 29th April 2-3pm in an online format.
This week will be a look at experimental mark making and exploring new drawing tools.  We will be exploring different ways of working in Print Club, including tractional drawing skills and digital developments over the next few weeks to adapt to our new ways of working.
If any students from the Faculty of Arts and Creative Industries wish to join, you can email Hannah Gawne to be sent an invite to the class plus a small, easily sourced equipment list before the class.