February New Books for Social Sciences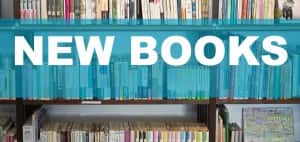 We've just added the latest books (both e and in print)  to our collection and our New Resources in Social Sciences Autumn-Winter 2019 list.
In the current Coronavirus climate the eBooks are much more vital to your studies so we've tagged all of the eBooks with an 'eBook' tag so you can use the filter to find them on the list quickly. To do that just click on the filter icon which looks like an ice cream cone on the toolbar: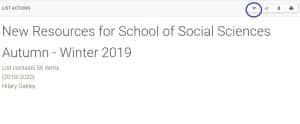 These are the new February eBooks we've added:
Youth, Place, Theories of Belonging by Nadia Habib, Michael Rhys Morgan Ward and Greg Noble
Social Inequality: Forms Causes and Consequences by Charles E. Hurst, Heather Fitz Gibbon and Anne Nurse
Great Debates in Criminology by Chad Posick and Michael Roque
If you're feeling frustrated because there's one on the list that looks useful, you've clicked on the catalogue link on the list which has taken you taken you to the catalogue record and you've found it's only available as a paper copy then try clicking on the More Like This option on the catalogue record under the front cover of the book: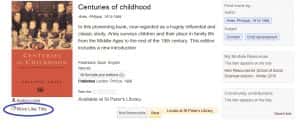 Just like on Amazon our catalogue will suggest other books we have that cover this topic too and there might be an eBook on there that fits your needs: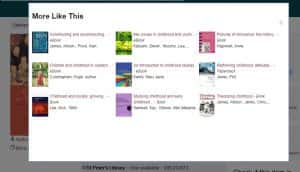 All you need to do is click on the eBook and you're in!
Don't forget if there are any print books you see on the list or elsewhere on the library catalogue that you'd like us to get as an eBook either fill in our Suggest an eBook form. We use multiple eBook suppliers so there's a good chance we can get an eBook for you.