PedPods for Early Years Teaching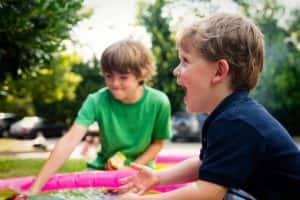 Are you study Childhood Studies or Early Years Education? The British Association for Early Childhood Education (BAECE) is offering PedPods Early Education Pedagogical Podcasts free online. You can subscribe to the podcasts and download them.
There's a podcast with Anni McTavish which looks at creativity and how to develop this in young children and one by Pete Moorhouse which discusses the benefits of woodwork. BAECE has created some extra material on creativity and critical thinking and woodwork. There are some future podcasts coming on:
resilience, relationships and play –  with Suzanne Zeedyk.
early years, early learning and research – with Alison Peacock.
adult interactions to support teaching and learning (adult-led to child-led learning) – with Julie Fisher.
You can find the podcast on iTunes and subscribe through there. Or if you don't use iTunes you can put the RSS feed address in your podcast client.
Find out more on BAECE's PedPods page.