IMF eLIBRARY – a source of useful information online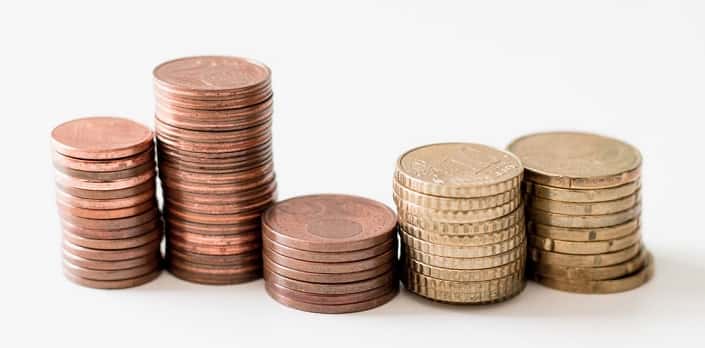 The International Monetary Fund (IMF) have created an IMF eLibrary  a free to use, open access resource where you can find direct access to lots of information such as the IMF's periodicals, books, working papers and studies, data and statistical tools. This may be of interest to those of you studying financial management, international management, economics, global business, tax and much more!
There are various ways you can search for information such as topic: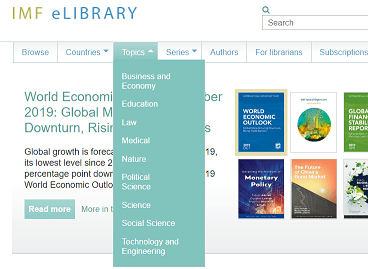 Type of information.
You can also search by geographical location too.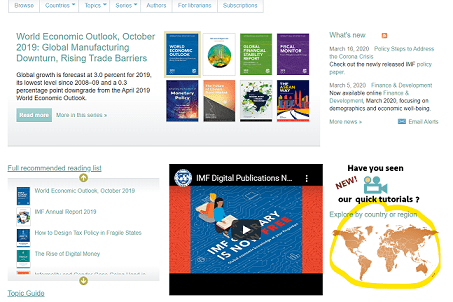 You can use Boolean search operators with the advanced search function.

'Sections' gives you the option to jump to parts you are interested in or the download tab will show you possible formats you can choose.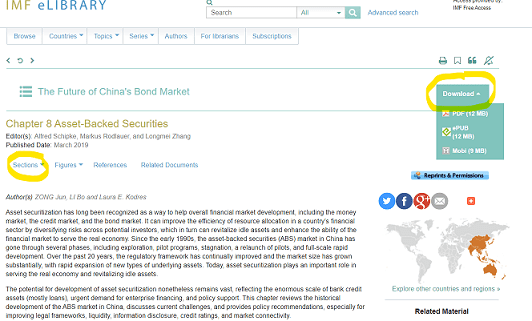 for iPad, Sony, Nook and other readers

for Kindle
If you like you can create an account in the IMF eLibrary. This will enable you to save content or searches and create alerts that will be accessible under "My eLibrary."
To do this click on 'MY ELIBRARY LOGIN'

Then 'Register User Name' where you will be able to enter your details and create your free account.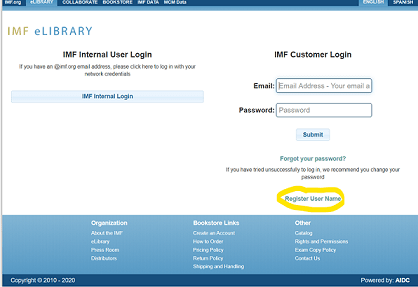 Once you have created your account you can start saving. When you see an article or have a search that you want to save look for the 'save' option at the top of the page. When you save a search you will see you also have the option to select 'Notify me via email of new results from this search'.