Celebrate Academic Book Week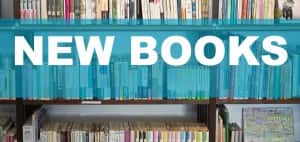 It's Academic Book Week from 9-13 March and to celebrate the importance of books to academia take a look at January's new books in Social Sciences which we've added to the New Resources for School of Social Sciences Autumn – Winter 2019 list.
If there's anything you'd like us to get don't forget you can fill in the online Suggest a Book form or post a suggestion in via the Suggestion box in the Self-Service area. Here is a selection of the latest additions:
Inclusive Education: Supporting Diversity in the Classroom by Tim Loreman, David Harvey and Joanne Deppler
Introduction to Sociological Theory: Theorists, Concepts, and their Applicability to the Twenty-first Century by Michelle Dillon
The Future of Aging in Europe: Making an Asset of Longevity by Alan Walker
Community Projects as Social Activism from Direction Action to Direct Services by Benjamin Shepard
Have you seen our New Books display at St Peter's? It's just opposite the spiral staircase close to the 301 Sociology shelves. We'll be placing new books as they arrive in the library which you can borrow straight away.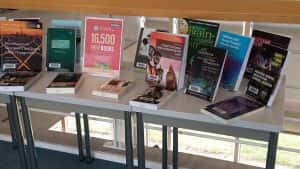 Take a look at the Academic Book Week page for events taking place around the United Kingdom.