James Hutchinson zine and exhibition catalogue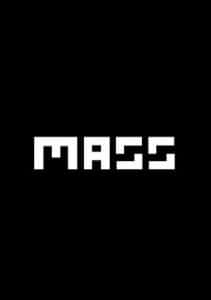 James Hutchinson, Programme Leader for the MA Fine Art, has shared the following links with the library about some art projects he's been involved in.
MASS – this documents the exhibition of the same name. MASS took place at Breeze Creatives, Bamburgh House, Market Street East, Newcastle Upon Tyne, and showed works by MA Fine Art staff and students from the University of Sunderland as part of the Late Shows 2019.
MASS featured works by University of Sunderland staff Ralf Broeg, Lothar Goetz, Kevin Petrie, Marcia Todman, Michael Daglish, Graham Mitchinson, Alison Diamond, Graham Bowes, Hannah Gawne, Peter Wolland , Mike Collier and James Hutchinson, alongside University of Sunderland MA Fine Art students Kerri Bradley, Elizabeth Griffiths, Elizabeth Hannan, Alice Anne Hogg, Allyson Linda Jackson, Rebecca Jones, Joanne Liddle, Jason Lund, Rebecca Marrs, Peter McArdle, Rima Raulynaitiene, Rebecca Raye Rubin and Lisa Marie Thompson.
The publication Semper Dolens: Always Painfully by James Hutchinson Baltic Zine 2019 was made for https://baltic.art/artists-market-2019 This was a result of a great day making zines and seeing art at the Baltic Gateshead.