Policy Press Journal Articles and Podcast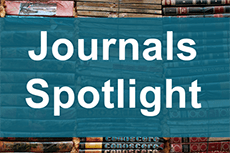 Bristol-based Policy Press have made available free access to some of their ejournal articles until 31 December 2020 in Social Work (BA or MA) and Sociology.
If you're studying Social Work there is a free issue of Critical and Radical Social Work up to 31 December 2020. The issue is vol 6 no 3 November 2018. The articles cover social workers experiences in the work place, Masters students entering the job market and child welfare.  The Editors' Choice of articles are accessible up to 31 July. These articles are from different issue numbers and cover revolutionary social work, social work and Marxism and child protection.
If you're studying sociology or the MSc Inequality and Society then the Journal of Poverty and Social Justice has vol 26 no 3 October 2018 available up to 31 December. Articles in this issue examine children's experience in unemployed households, social exclusion and child poverty and inequality in South Africa. It offers an Editors' Choice range of articles from food banks's role in reducing poverty and child poverty and social policy in the United States.
If you're studying Criminology then vol 2 no 3 October 2018 of the Journal of Gender-based Violence is free online until the end of December 2020. Articles in this issue cover getting boys and men involved in stopping violence against women in the United Kingdom, poverty and domestic violence and misogny online. The Editors' choice includes articles on undergraduates views on gender-based violence, interpersonal violence in Europe and female  immigrants experiences of family violence.
There's also a podcast where the co-editors Mary Holmes and Åsa Wettergren of the Emotions and society Journal talk to Jess Miles about how a sociology of emotions boosts our understanding of society at large.