Social Sciences New Books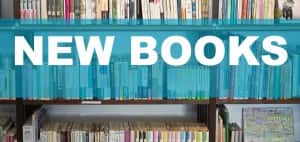 You might remember that back in the autumn 2018 we set up a new My Modules Reading list to alert you to new books we'd bought in the Social Sciences subject areas: Childhood Studies, Community and Youth Work, Criminal Justice, Criminology, Health and Social Care, Social Work and Sociology. We posted details about it in the New Books on the Block blog post.
This semester we've now completed a new list our New Resources for Social Sciences Autumn – Winter 2019. The list brings together new eBooks and paperback books added to our collection in September, October and November 2019. Some will already be familiar to you as many feature already on My Module Resources reading lists. Each item is tagged with a subject tag so you can use the filter (on the toolbar and looks like an ice cream cone) to see what material there is in for example Childhood Studies or Sociology.
Watch out for our next batch of new material as we add them to our lists. Don't forget if you log into your library account before you start browsing the list you can follow the link to an item's catalogue record and save it into one of your account folders. This will be particularly useful if you're doing research on a topic. Take a look at our quick video on how to do this: