Design resources – open access journal and thousands of books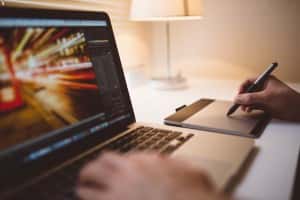 Are you interested in reading more widely about design?
She Ji is a peer-reviewed, trans-disciplinary design journal with a focus on economics and innovation, design process and design thinking. "She Ji is fully open access. The aim is to enable design innovation in industry, business, non-profit services, and government through economic and social value creation. Innovation requires integrating ideas, economics, and technology to create new knowledge at the intersection of different fields.
More details are available online, and you pick what article to read next by browsing the journal issues.
If this whets your appetite to read more, check out the library's books on design – at initial search just using the keyword 'design' will bring back over 27,000 results!
This could take you some time to read so have a go at putting your own key words into the library catalogue search box such as graphic design or virtual reality, whatever your topic of interest may be.