Your StudyPlus Christmas Present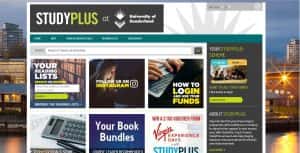 Christmas has come early for those of you in your first or second year studying Social Sciences! At the beginning of the autumn term you will have received funds to spend on the StudyPlus website. Working with your course leaders we've created book bundles of recommended texts that will see you through your studies at the University of Sunderland. If you've not spent your funds then why not give yourself an early Christmas present by activating your book bundle?
You can find the Social Sciences book bundles on the StudyPlus Social Sciences page. There is a separate list with items selected for you to choose for:
The bundle is free for you to activate. If you're a first year student you have £150 to spend whereas if you are a second year student you have £100 spending money. All you need to do is activate your StudyPlus account. Take a look at the StudyPlus pages for more information on the funds.