Articles from the latest issue of Hospitality & Society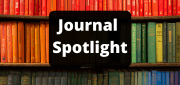 The most recent issue of the journal 'Hospitality & Society' (Vol.9, Issue 3 Sept 2019) is a special issue on the theme 'Hospitality in a changing world'.
We've highlighted a few articles below but to have a look at all the articles in this issue you can go to: Hospitality & Society Vol 9 (3). 
Sunderland lecturers Dr James Johnson and Dr Ian Morton have co-written an article that is published in this issue about planning for public spaces:
For those interested in service quality, service experience and brand experiences the following articles will be of interest:
You can search for articles in other issues of Hospitality & Society as well as our other tourism and hospitality journals by using the search box on the Library Web Page.