Are you interested in watercolours?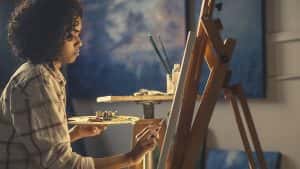 Seek inspiration from this collection of watercolours.
The Watercolour World is a not-for-profit initiative founded by Fred Hohler, an ex British diplomat, has launched a free website with 80,000 watercolour images from 1750 to 1900.  He is urging private collections to record their works on the site before these fragile and often undervalued paintings are lost.
The site also has some articles and discussions on the importance of watercolour art. See this article on the woman who transformed scientific illustration.
After this visual feast, explore the library's collection of books on watercolours.