Tim Mitchell – exhibition and book launch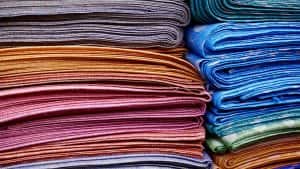 Come along a special view and book launch at the Northern Gallery for Contemporary Art.
The current exhibition Tim Mitchell: Product brings together two bodies of photographic artwork created over a decade that together track the birth and death of our clothes. The paired bodies of work involved tracing the 'origin-myths' of fashion at Paris and Milan's Fashion Weeks', through to tracking thousands of garments emigrating from the UK to the Indian subcontinent, to be broken down and finally recycled.
Friday 25th October sees a special exhibition view and book launch 6.00-8.00pm preceded by an artist's talk with Professor Mike Crang (Durham University) and Naomi Austin (University of Sunderland).