You are able to visit our libraries with your children up until 9.30pm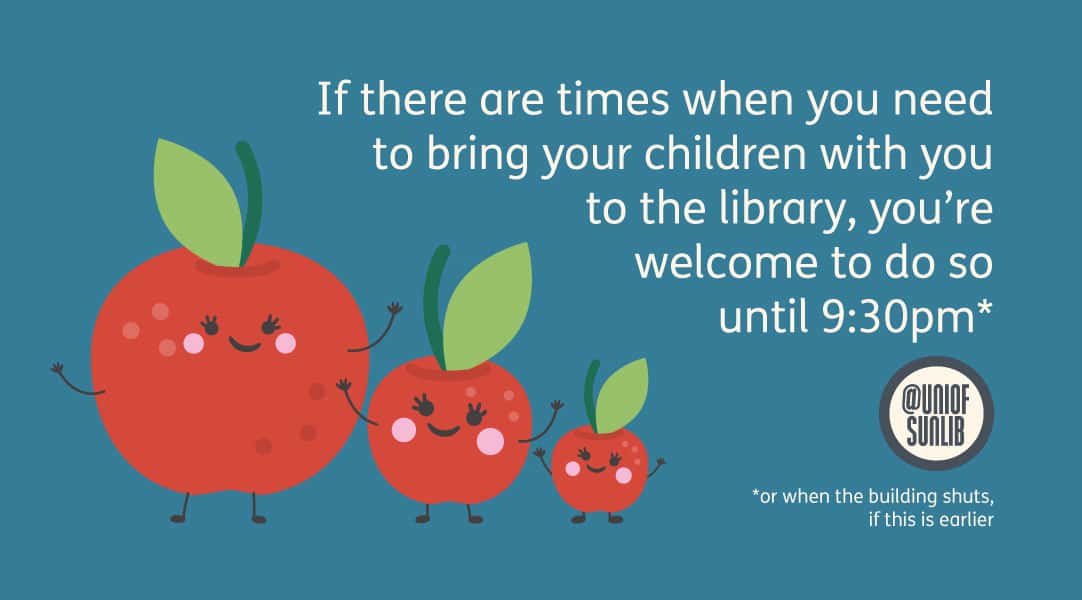 All University of Sunderland students and library members are welcome to bring their children with them when visiting St Peter's Library or the Murray Library until 9.30pm. We know our students may have deadlines to work on and reading to do and need to continue to study and visit the libraries all year round. With the school half term holidays beginning next week for Sunderland schools we thought it was worth reminding all our library members that they may pop in with their kids if they need to.
If you know you will need to study outside of these times with your children or these times do not work for you then please leave us feedback or contact us via Library Talk to speak to a member of Library staff. More information on visiting with children and young people and our library opening hours are also available on our website.