Focus On: The British National Formulary (BNF), Celebrating 70 Years
This year the British National Formulary (BNF) is celebrating 70 years since its first publication.
The BNF offers authoritative, practical, evidence-based information for prescribers, pharmacists and healthcare professionals who prescribe, dispense, and administer medicines.
It includes:
Guidance on the drug management of common conditions
Details of medicines with special reference to their uses, cautions, contra-indications, side-effects, doses, and relative costs
Guidance on prescribing, monitoring, dispensing, and administering medicines
If you would like to know more about the history of the BNF and how it can help you with your studies/research click here
The following infographic also explains 'all you need to know' about the BNF and shows in numbers how readers engage with the BNF.
BNF-70-years_BNF-in-numbers_infographic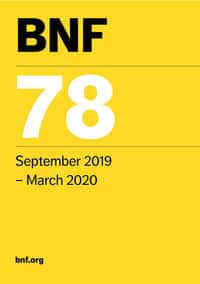 The library has reference only copies of print editions of the BNF available for use in the library (click the image left to locate the latest edition) as well as a subscription to the digital version through MedicinesComplete which is available on campus. 

The library subscription to MedicinesComplete also include access to BNF for Children (BNFC), Martindale: The Complete Drug Reference and Stockley's Drug Interactions.

To access MedicinesComplete either click on the logo above or search using Databases A-Z from the library catalogue  https://library.sunderland.ac.uk/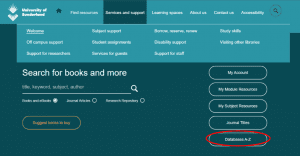 Students are also able to sign up for the BNF eNewsletter which has details of new developments in clinical practice, updates to the BNF and BNFC, guidelines and tips for using the BNF, links to case studies and examples of good practice. Click here to sign up to the eNewsletter.
All images reproduced by kind permission of Pharmaceutical Press https://www.pharmpress.com
Text adapted from https://www.bnf.org
BNF Publications are published jointly by the British Medical Association and the Royal Pharmaceutical Society