Art books recommended by you!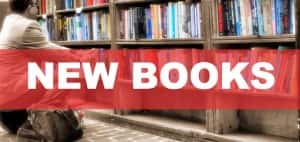 As part of our Suggest a Book campaign last year, Art students on Glass and Ceramics, Fine Art and Foundation programmes recommended the following books to be ordered for the library….so we bought them!
Adamson, G. (2018) Fewer, better things
Bell, C. (2014) El Deafo
Benaim, L. (2017) Fashion and Versailles
Gough, R (1998) On place
Lewis, R. (2018) Contemporary Muslim fashions
Milner, R. (2016) The word made meme
Mina, A. (2019) Memes to movements
Salih, S. (2002) Judith Butler
Thank you so much for all your recommendations – this helps us develop our collection with the books you'd like to see.