New books on social media
The university invested massively in new books last year, and in order to make sure we got the things you really need, we asked for your suggestions of what subject areas to focus the money on. One of the areas that Media students are particularly interested in is Social Media. Whether it's self-representation on social media, the usage of Instagram to promote a personal or corporate brand, or how to do research in social media, we have been buying whatever is out there. A selection of our newest books (with links to the catalogue) can be found here: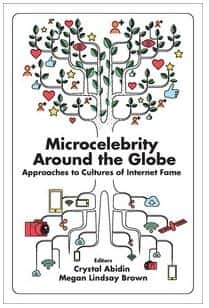 Abidin, C. (2018). Internet celebrity: Understanding fame online. Emerald Publishing.
Abidin, C., et al. (2019). Microcelebrity around the globe: Approaches to cultures of internet fame. Emerald Publishing.
Bollmer, G. (2018). Inhuman networks: Social media and the archaeology of connection.
Bruns, A., & Weller, K. (2014). Twitter data analytics.
Carroll, H. (EDT). (2017). Read this if you want to be instagram famous: 50 secrets by 50 of the best. Chronicle Books
Chan, L. (2011). Social media marketing for photographers. Chichester: Wiley ; John Wiley
Crist, S. (2014). The instagram book. La Canada Flintridge, CA: AMMO Books
Elvestad, E., & Phillips, A. (2018). Misunderstanding news audiences: Seven myths of the social media era. London: Routledge.
Faltesek, D. (2018). Selling social media: The political economy of social networking. New York: Bloomsbury Academic.
Giles, D. (2018). Twenty-first century celebrity: Fame in digital culture. Emerald Publishing.
Jurgenson, N. (2019). The social photo: On photography and social media. New York: Verso Books.

Kardashian, K. (2014). Kim Kardashian selfish. New York: Rizzoli International Publications.

Lipschultz, J. H. (2018). Social media communication: Concepts, practices, data, law and ethics (Second edition). New York: Routledge, Taylor & Francis Group.
Mair, J., Clark, T., Fowler, N., Snoddy, R., & Tait, R. (2018). Anti-social media?: The impact on journalism and society.
Serafinelli, E. (2018). Digital life on Instagram: New social communication of photography. Emerald Publishing.
Sloan, L., & Quan-Haase, A. (Eds.). (2017). The SAGE handbook of social media research methods. London: SAGE reference.
Smith, N., Wollan, R., & Zhou, C. (2011). The social media management handbook: Everything you need to know to get social media working in your business. Hoboken, N.J: Wiley.
Tiidenberg, K. (2018). Selfies: Why we love (And hate) them. Emerald Publishing.
If you're interested in other recommended titles for social media, have a look at these module reading lists as well.
And, as always, your librarians keep a list of everything which has been added to the library collection for the past three months across the Faculty of Arts & Creative Industries.