Welcome to all new Tourism, Hospitality, Events & Aviation students!
Welcome to all new Tourism, Hospitality, Events & Aviation students!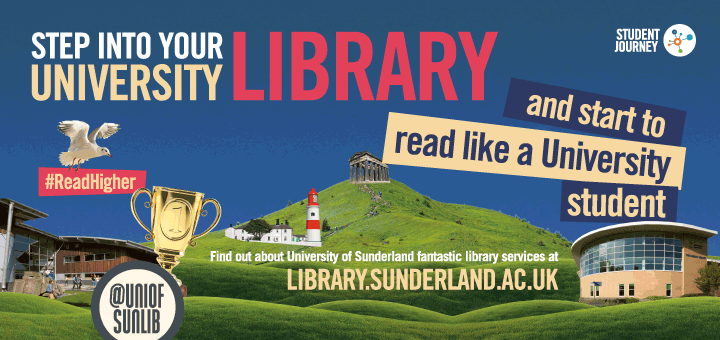 Library staff will be at the Induction Fair on Tuesday 17th Sept between 10am noon (check your induction timetable for the venue) so pop along and have a chat to us. We encourage you to use the library a lot during your studies and make the most of the support available to you. We can answer any questions you have about resources and study skills, and tell you a bit more about how to use the library or we can just have a chat and introduce ourselves.
You'll have a chance to meet your tourism librarian during Week 2 of TLH123 where I will be working with module leader Rachel Makin to cover researching academic sources in your lecture and seminars and you'll meet some Study Skills Advisers in Week 4.
We've compiled 5 things you need to know to get started using the library. Pop by the library help desk and have a chat or send us an email if you want more information or have any questions.
Books for your subjects may be in a few areas of the library but there are a few key shelfmarks.
Take a look at the poster (right) use Library maps to help you find the book you need. You can always ask a member of staff too. We're always happy to help.
You will need your campus card to swipe into the library.
Don't worry if you've not got a campus card yet! We know it can take some time for you to get your campus card so for the first few weeks you'll be able to get in without one during staffed hours.
The Library isn't just the books you see on the shelves – we've got lots of online resources too.
Many of our books are available online, and most of our journal subscriptions are online too. The Key Resources Page for Tourism, Hospitality & Events is the best place to start to learn what resources are available and where to find them.
The Study Skills Service is available all year round to support you.
Study Skills Advisers and Librarians teach classes, offer skills drop-ins and offer one-to-one consultations to help you develop your study skills. So whether you're not sure what reading critically means or you need help with writing academically, we'll be able to help.
Library opening hours are available on the library web pages
Both the Murray Library and St. Peter's Library have staffed hours and self-service hours. Hours are extended during exam periods to help you study. Opening hours are always on the library web page and we recommend you check – especially if you're making a special journey.