NEW BOOKS FOR LAW
This year the Library secured additional funding t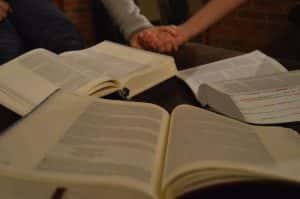 o purchase more books to support you with your research. In our Big Talk to the Library campaign earlier in the year we asked for your suggestions on subjects or titles that would be useful to you. Thank you all for your positive feedback and ideas!
One of the subjects you were interested in was Counter-Terrorism so here is a link to one of the titles you suggested: https://bit.ly/2KPu288 Because of the multi-disciplinary nature of the subject you will find books in various sections of the library such as politics or social sciences, for example: https://bit.ly/32m4YvN You can find our latest publications on this subject in the Law Library here: https://catalogue.sunderland.ac.uk/items?query=counter-terrorism 
Where possible we have added titles as eBooks to the catalogue but don't forget the specialist law databases, journals and newspapers too! https://wp.sunderland.ac.uk/uniofsunlib/law-key-resources/ These are where you find the most up to date opinions and articles, especially important when you are studying such a current topic.