100 years of learning disability nursing – exploring the future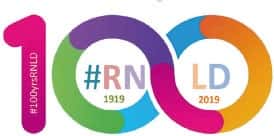 A free event celebrating 100 years of Learning Disability Nursing is taking place at the University of Sunderland on Tuesday 10th September, 12:30pm-4:15pm at Hope Street Xchange.
This event will be of interest to many of our current students from all Nursing programmes, particularly Learning Disability Nursing Practice, and our Paramedic Science and Paramedic Practice programmes.
View the event programme and register to attend via Eventbrite.
Search the Library Catalogue for books about treating patients with learning disabilities in nursing and paramedic practice.