Spotlight on Health and Safety Bulletin
The latest edition of Health and Safety Bulletin (HSB) is now available.
HSB is published 10 times a year and students studying the following courses will find it particularly useful: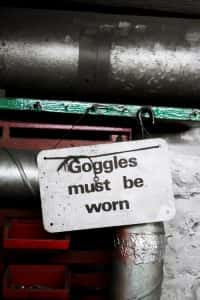 MSc Environment, Health and Safety
MSc Workplace Wellbeing Health and Safety
PgD/MSc Workplace Wellbeing, Health and Safety
HSB covers information on statutory and common law duties, includes a biannual summary of recent developments in health and safety, reports on new HSE and government initiatives, outlines HSE enforcement activities and guidelines, provides original reserach and independent information and outlines safety developments in the European Commission, Parliament and Council of Ministers.
HSB also features:
Expert analysis – the practical implications of new or proposed UK or EC legislation
Law case reports – showing how courts and tribunals interpret the law
Unrivalled news service – the most authoritative analysis of developments
In-depth articles – major current issues placed in their practical context, clearly and concisely
Early warnings of proposed legislation – subscribers usually read it in Health and Safety Bulletin first
To access HSB content you will need to log into LexisNexis and search by keyword or browse by issue.
Click here for log in and search instructions for Health and Safety Bulletin