Free Thinking Language and Literature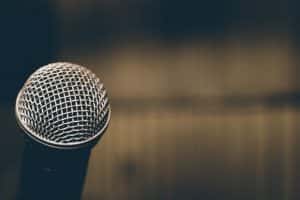 BBC Radio 3's Free Thinking programme has had some interesting editions focusing on language and literature.
Languages and Belonging broadcast on 2 July Preti Taneja Prize discusses how language affects your identity and sense of belonging with Guy Gunaratne, Egyptian graphic novelist who is the 2019 Dylan Thomas prize winner, Deena Mohamed (poet and broadcaster), Michael Rosen, Iranian-American author Dina Nayeri and Somali-British poet Momtaza Mehri.
For fans of James Joyce Landmark: Finnegans Wake broadcast on 18 June centres its discussion on Jame's Joyce's stream of consciousness novel.
Both these broadcasts will particularly appeal to those of you studying English Literature, Creative Writing.