Spotlight on Journals – titles for Paramedics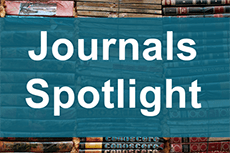 In our Big Talk to the Library campaign earlier this year some students asked us to subscribe to the Journal of Paramedic Practice.
Good news…we already have a subscription in place to this journal and to another key title for paramedic practice: Pediatric Emergency Care.
Articles from both titles will be found when you search for journal articles from the Library website. You can also access the individual journals to browse the latest issues or search for articles on a topic.
From the Library homepage: https://library.sunderland.ac.uk/, click on the Journal Titles button, then type in the title of the journal you'd like to look at – you can then see which years our subscription covers. Click on the link to access the journal online.
Guides to searching for journals and journal articles are available from our web pages at: https://library.sunderland.ac.uk/services-and-support/skills/guides/research-skills/finding-and-evaluating-information/