Gender Worlds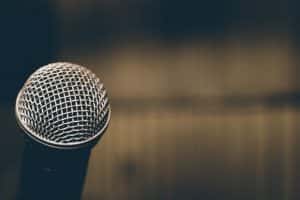 Are you researching issues around gender or sexuality? Have you been following the #MeToo movement? Take part in a one-day event on Friday 28 June at the University of Sunderland's Sir Tom Cowie Campus.
Morning speakers include:
Professor Karen Boyle (Strathclyde University) will discuss her research into the global MeToo movement
Katy Daley-McLean (Loughborough and England rugby) will talk about her experiences as a top-flight sportswoman.
afternoon speakers:
Carrie Lyell (Diva magazine) will examine the challenges and rewards of running a magazine specialising in female sexuality
Aderonke Apata (African Rainbow Family) will talk about her experiences of being an immigrant, and how this led to her setting up the African Rainbow Family charity.
Tickets are available for morning and/or afternoon sessions so book your place by  visiting eventbrite.
Morning agenda:
10am – Registration
10.15 – Welcome
10.30 – Karen Boyle
11.30am – break (refreshments served)
11.45 – Katy Daley-McLean
12.45 – close
Afternoon agenda:
1.45pm – Registration
2pm – Aderonke Apata
3pm – break (refreshments served)
3.15pm – Carrie Lyell
4.15pm – close
Sir Tom Cowie Campus Riverside Restaurant located in Prospect Building, will be open for lunch on the day.
If you have any questions regarding the event, please email events@sunderland.ac.uk