Frieze has returned!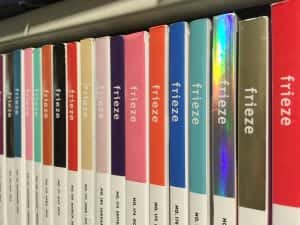 Great news! We have renewed one of the art journal subscriptions in the library.
Frieze is an excellent resource for many artists. It is available in print at Murray Library (Periodicals 700/FRI).
To help us know how many people are consulting the journal, please tick the white label on the cover when you use the journal – thank you!