The Shape of Masculinity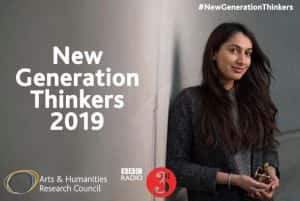 This week BBC Radio 3's The Essay has been focusing its discussions around masculinity which has been part of the York Festival of Ideas. There are five podcasts you can catch up with which examine the idea of masculinity across different areas.
In the first programme The well-groomed Georgian broadcast on 17 June New Generation Thinker Alan Withey hones in on the 18th century contradictions attached to being clean shaven due to its associations with shaving products. Emma Butcher in episode 2 Sword to Pen: Redcoat and the rise of the military memoir explains how ordinary soldiers memoirs became popular during the Napoleonic wars. In episode 3 Tom Smith turns to the East German army which despite its hard reputation was obsessed by the sexuality of its soldiers in Comrades in Arms. Whilst in the fourth programme 'Bedford, do you call this thing a coat?' New Generation Thinker Sarah Goldsmith delves into the roots of the three-piece suit and traces its history and how it has been used by different men such as the 18th century dandy Beau Brummel. In the fifth episode The Hard Man in the Call Centre broadcast on 21 June New Generation Thinker Alistair Fraser focuses on Glasgow tough men as described in crime fiction and tales of gang warfare and how masculinity and violence shape the Glasgow of the present.
Find further episodes of The Essay on the its BBC  Radio 3 home page.