Winner announced for Kate Greenaway illustration award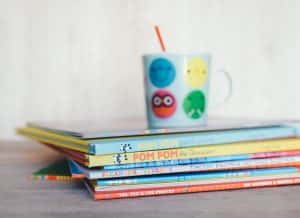 The CILIP Kate Greenaway Medal was established in 1955, for distinguished illustration in a book for children. It is named after the popular and highly influential nineteenth century artist known for her fine children's illustrations and designs. Awarded annually, the Medal is the only prize in the UK to solely reward outstanding illustration in a children's book.
British illustrator Jackie Morris has won this year's award with The Lost Words, authored by Robert Macfarlane.
In her acceptance speech, Jackie Morris, said: "The times ahead are challenging. It seems to me that artists, writers, musicians have one job at the moment – to help to tell the truth about what is happening to this small and fragile world we inhabit, to re-engage with the natural world, to inspire and to imagine better ways to live. Because there is no Planet B and we are at a turning point. And because in order to make anything happen it first needs to be imagined. And as writers and illustrators for children we grow the readers and thinkers of the future."
Jackie's illustrators are currently being exhibited at the North York Moors Gallery – The Lost Words Exhibition (15 June – 29 July). Further information is available on Jackie's web site.
In addition to this, there is a prom on 25th August at the Royal Albert Hall, London – this performance is inspired by The Lost Words.
So you can experience Jackie's illustrations in many different artistic formats this summer.
[Text sourced from CILIP Carnegie and Kate Greenaway Children's book awards press release]