Choreographic Practices – new issue out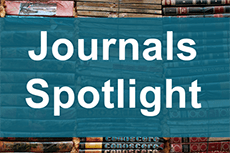 The latest issue of the journal Choreographic Practices is now out! It is a special issue entitled 'Dancing Urbanisms' to celebrate the 10th anniversary of the journal.
Choreographic Practices operates from the principle that dance embodies ideas and can be productively enlivened when considered as a mode of critical and creative discourse. This peer-reviewed journal provides a platform for sharing choreographic practices, inquiry and debate.
Articles in this issue include:
Site dance as activist methodology: Crafting performance/protest in sites of assembly by Melanie Kloetzel
Walking as site dance: Choreography and conflict in Tel Aviv by Leslie Satin
Embodied Map (EM): Tools for urban mapping and choreography practices by Alessandro Carboni
MESH: The Ensemble City – Public rituals of togetherness by Vanessa Grasse
The politics of participatory choreographic practice in urban public space by Beth Cassani
Vertical dance: A tool for producing new social spaces by Kate Lawrence
Backyard activisms: Site dance, permaculture and sustainability by Karen Barbour
Vernacular mapping: Site dance and embodied urban cartographies by Victoria Hunter
Walking in circles: Dancing with shadows – Choreo-cartography as a strategy to explore and embody ephemeral mnemonic geographies by Beatrice Jarvis