Photography – new books based on your recommendations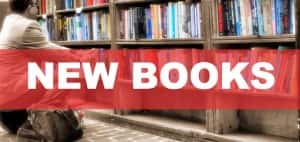 The University gave the library extra money this year to buy more books – new titles and extra copies of well used titles. Library staff have been busy buying the titles you need for your module reading lists and some for wider reading too. Many of these have been recommended by you or inspired by hearing about what you are researching for your assignments.
Here are just some of the new books for photography…
Crist, S. & Shoemaker, M. (2014) Instagram book: inside the online photography revolution
Leibovitz, A. (2017) Annie Leibovitz – portraits, 2005-2016
Mavlian, S. & Baker, S. (2018) Shape of light: 100 years of photography and abstract art
McCurry, B. (2018) Steve McCurry: a life in pictures
Parker, C. (2018) Silver and glass: Cornelia Parker and photography
Pritchard, L. (2017) Running a successful photography business
Riopelle, C. & Ruscha, E. (2018) Ed Ruscha – course of empire
Rogers, F. & Houghton, M. (2017) Firecrackers: female photographers now
Shinkle, E. (2017) Fashion photography: the story in 180 pictures
Woodham, F. & Schiele, E. (2018) Life in motion: Egon Schiele
You can view all the latest titles as they are added to the library on the New Books for the Faculty of Arts and Creative Industries.
If you are a member of staff wanting to develop your reading lists, scroll through the new acquisitions and see if there is anything you'd like to add to your module reading lists. You can add books to your My Module Resources lists by using our new interactive online guide available via our staff information pages.