Creative Lives – Doug Fishbone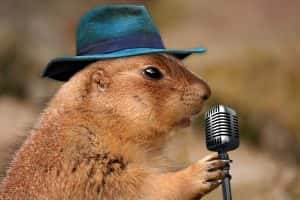 A series of lectures about how artists work, live and thrive in the arts and creative industries.
Tuesday 21st May 2019 4.00 – 5.00 pm Room 007, Prospect Building, Tom Cowie Campus, Sunderland University Doug Fishbone is an American artist living in London. He earned an MA in Fine Art at Goldsmiths College 2003. His film and performance work is heavily influenced by the rhythms of stand-up comedy-leading one critic to call him a "stand-up conceptual artist"– and examines some of the more problematic aspects of contemporary life in an amusing and disarming way.
His 2010 film project Elmina, made collaboratively in Ghana, had its world premiere at Tate Britain in 2010 and was nominated for an African Movie Academy Award in Nigeria in 2011. He is currently at work on a follow-up.Selected solo exhibitions include Tate Britain, London (2010-11), Rokeby, London(2010-11, and 2009), Gimpel Fils, London (2006) and 30,000 Bananas in Trafalgar Square (2004).
Selected group exhibitions include Rude Britannia: British Comic Art,Tate Britain (2010), Busan Biennale, Busan, South Korea (2008); Laughing in a Foreign Language, Hayward Gallery (2008), London; British Art Show 6, Newcastle, Bristol, Nottingham and Manchester (2006). He has performed at many major institutions, including the Hayward Gallery, ICA London, the Southbank Centre and the Royal Academy.
[Information sourced from University events page]