Fine Art – new books based on your recommendations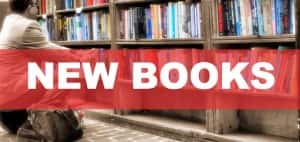 The University gave the library extra money this year to buy more books – new titles and extra copies of well used titles. Library staff have been busy buying the titles you need for your module reading lists and some for wider reading too. Many of these have been recommended by you or inspired by hearing about what you are researching for your assignments.
Here are just some of the new books for fine art…
Baty, P. (2017) The anatomy of colour: the story of heritage paints and pigments
De Salvo, D. (2018) Andy Warhol: From A to B and back again
Ellis, M. (2015) Historical perspectives in the conversation of works of art on paper
Graw, I. (2018) The love of painting: genealogy of a success medium
Hagen, R. & Hagen, R. (2018) Beautiful nudes: what great paintings say
Hammond, A. & Tinney, M. (2017) The secret life of the pencil: great creatives and their pencils
Hodge, S. (2017) Modern art in details: 75 masterpieces
Hoskins, S. (2018) 3D printing for artists, designers and makers
Mabberley, D., Gooding, M. & Banks, J. (2017) Joseph Banks' Florilegium: botanical treasures from Cook's first voyage
Noble, G. (2017) Drawing masterclass: 100 creative techniques of great artists
Oehler, S. et al (2018) Charles White: a retrospective
Pantelides, K. (2018) sARTorial: the art of looking like an artist
Wilson, K. (2017) Drawing and painting: materials and techniques for contemporary artists
You can view all the latest titles as they are added to the library on the New Books for the Faculty of Arts and Creative Industries.
If you are a member of staff wanting to develop your reading lists, scroll through the new acquisitions and see if there is anything you'd like to add to your module reading lists. You can add books to your My Module Resources lists by using our new interactive online guide available via our staff information pages.