Fundamentals of Biomedical Science – more books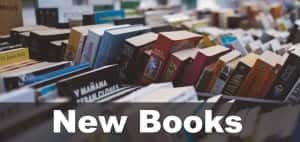 Earlier this year we spoke to over 100 students from the Faculty of Health Sciences & Wellbeing, gathering your thoughts and views about the Library. We asked you what books you would like us to buy for the Library. The response from Biomedical Science was resounding…you wanted us to have more copies of the titles in the Fundamentals of Biomedical Science series from Oxford University Press.
So, thanks to your recommendations, we have bought new editions or more copies of the titles we already had and added the remaining titles from the series to our collections: Clinical Immunology, Cytopathology, Data Handling and Analysis.
You can view the full list on the library catalogue by searching for the series titles using the search box on the library homepage. Search for: series:(Fundamentals of biomedical science) to see only the titles from this series in your search results.
You can view a list of all new books recently added to the library collection for Health Sciences & Wellbeing on this My Module Resources new books list.